We are committed to deliver the best possible solutions in terms of technicality, value and cost to our clients.
Our Team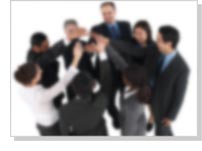 India Spiders is a team of young professionals, who has industry knowledge of years with them. Our professional designers are dedicating to make updated and business oriented websites which have the latest technologies used.
Our team is focused on client satisfaction, which has bound different departments to get desired results. Our team is mix of professionals from technology, consulting, business management and client servicing sectors. Now comes to deadline and deliveries with quality output is our prime objective.
Our software engineers works on various platforms to generate the desired results. The creative team gives business screen and the client servicing associates will assist you through every stage of the project and complete it within crucial deadlines.